With Aban Security's cable and satellite distribution in Vancouver you can wire your home for video distribution systems, making it possible to distribute video throughout your entire home.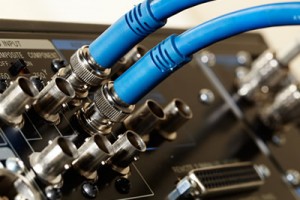 We offer Standard or HD Video Distribution. We carry a complete line of video distribution products from basic RF Distribution to HDMI Switchers. If you have a video distribution need, we have a solution. Not sure what you need? Contact our video experts for help!

Here are samples of what we can do:
You can add infrared remote controls, or tie in home camera systems to add to the level of convenience, security and safety within your home.
Video hubs can be installed for use with either off-air antennas, or with cable TV feeds, to amplify the signal to multiple TV locations throughout the home.
Inputs are also available for adding locally generated channels from DVD players, satellite receivers, digital cable boxes, and cameras.
Every TV location in the home can receive every channel, and built-in infrared technology allows remote control of video equipment located in a selected room from any TV location.
Aban Security professional consultants will recommend and implement an efficient design and installation plan, based on your individual requirements and future expandability needs.