Throughout the Greater Vancouver area, Aban Security installs fire alarm systems for early fire detection and safety.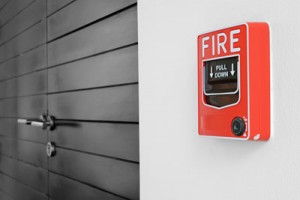 We provide fire alarm system installation, maintenance and testing for the commercial and residential sectors throughout Vancouver and the Lower Mainland. A well-designed, effective fire alarm system is key to saving lives and minimizing fire-related property damage. Having a quality fire alarm system installed in a commercial building or a home has its obvious advantages as well as providing less well-known benefits.

Benefits of Fire Alarm System:
If a fire should occur, people are protected, even while they sleep. A fire alarm will alert any and all individuals that a fire or the beginnings of a fire have been detected, after which people can safely leave the premises before loss of life occurs
Using a fire alarm is a cost effective way to ensure that your assets are not in danger
The advantages of a fire alarm can also be felt in busy places like shopping malls, schools, offices, etc
A house with a fire alarm is a safer house and fetches a far better price in the real estate market
The alarm works even when nobody is in the house and thus alerts the neighbours
Most insurance companies will offer reduced rates for building and/or homeowner's insurance if the proper fire alarm systems are installed
 Fire alarms not only save lives, they can save property owners a significant amount of money on a yearly basis
Over a period of time, the amount of money saved on insurance will eventually pay off the investment in a fire alarm system
Not only do we install and maintain the system, but we also strive to provide the most up-to-date and suitable components for a modern, comprehensive fire alarm system. Invest in the protection and security of home or business with fire alarm services and improve the safety of your property by having us design and install fire alarm systems in your home or business.